Handball players begin to get in shape and build endurance
City handball players performing endurance-building exercises at Dhantoli Park under the watchful eyes of Dr Sunil Bhotmange, winner of the Shiv Chhatrapati Prize and secretary of the Nagpur District Handball Association. (All photos Anil Futane)
By Paritosh Pramanik:
SEVEN months after the coronovirus-induced lockdown, athletic activities seem to be back on track, but not at full speed. Athletes began to train and develop their endurance to get back in shape and prepare for competition. While there is no green signal for real competition with the state government allowing outdoor activities with restricted numbers, athletes are taking advantage of all the opportunities available to them.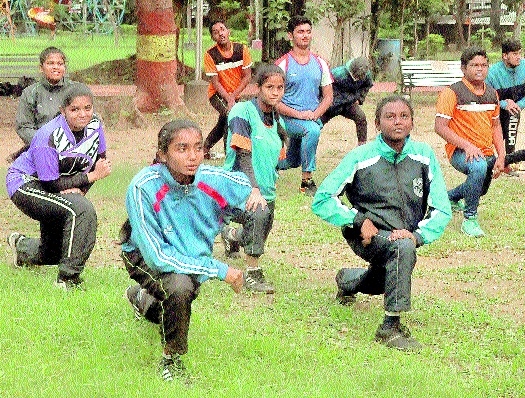 Handball players in the city take advantage of this "restart the mission" period to develop their endurance and get back in shape. Dr Sunil Bhotmange, winner of the Shiv Chhatrapati Prize and secretary of the Nagpur District Handball Association, has started coaching his players. Players regularly perform road running and endurance building drills at Dhantoli Park under the watchful eyes of Bhotmange. In view of the coronavirus, the players decided not to practice handball. Instead, they follow the exercises indicated by Dr. Bhotmange.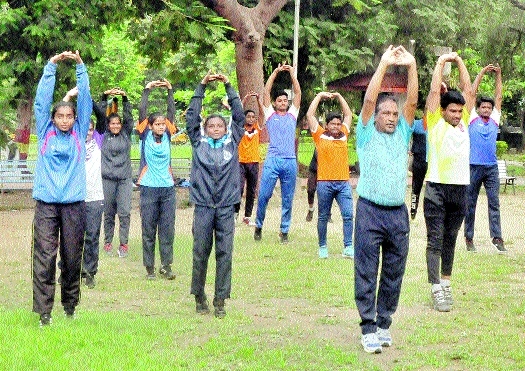 "We have been doing physical training and running for the past 20 days. The players were disconnected due to the confinement imposed to break the chain of the coronavirus. But with "Mission Begin Again" and the ease of locking, we decided to start from scratch, "Dr Bhotmange told" The Hitavada ". "Handball training has started in most parts of the country. I spoke with coaches from Delhi and they told me that they had started training on their respective grounds. "But in Nagpur, all handball courts are closed. RTM Nagpur University grounds, Divisional Sports Complex and Yashwant Stadium are all closed. We used to train in these places, "said Dr Bhotmange. said Dr Bhotmange, who is a former national level player. the players race on the road in the morning. "We started with 10 minutes of running and now we have increased it to 30 minutes. "I focus on building endurance, flexibility and agility of the body.
Players are encouraged to do breathing exercises because it is very important during this pandemic, "he said. Players focus on the basics of the game and don't rush to practice. "Currently, I am concentrating on the basics and I don't use handball. Players train in the shade and dodge. We will start the real match training sessions in the next few days. "From around 17 to 20 players who train daily, there is one international player in Poonam Kadav, up to ten domestic players, including players from other states. "Poonam and Samiksha Itankar are the two recipients of the Shiv Chhatrapati Prize," added Dr Bhotmange, assistant professor at Taywade College in Koradi.